Appalachian State's 11 th annual 3MT (Three Minute Thesis) competition was held October 28, 2022. 3MT is a competition in which graduate students explain their research to a lay audience within three minutes with only one static PowerPoint slide. This competition originated at the University of Queensland in Australia and has been adopted by many universities worldwide. Brian London, Elizabeth Pearce, Skyler Prowten, and Kelly Davis represented the Department of Psychology well during the fierce competition.
Skyler Prowten, a graduate student of the Experimental Psychology MA program, won the People's Choice Award which was a $250 travel/research award. Skyler is investigating the effects of body positive media on men. Since body positive media has shown to effect women, she is hoping to find similar results for men.
Kelly Davis, a graduate student of the Clinical PsyD program, won first place. She was the winner of a $600 travel/research award and will represent the University at the regional competition during the annual Conference of Southern Graduate Schools. Kelly investigated the predictors of college students' intent to get vaccinated. She found that political affiliation, attitudes, and norms predicted college student's intent to receive a COVID-19 vaccine.
See the article published on the CAS website here.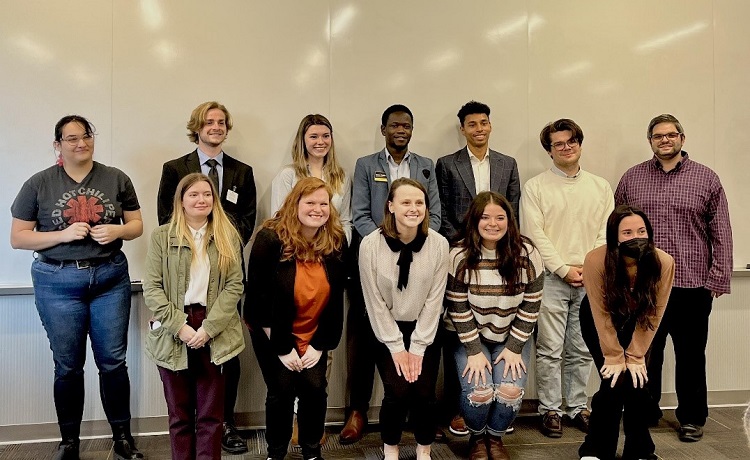 Front row: Elizabeth Pearce (second from the left) and Kelly Davis (center)
Back row: Skyler Prowten (third from the left) and Brian London (most right)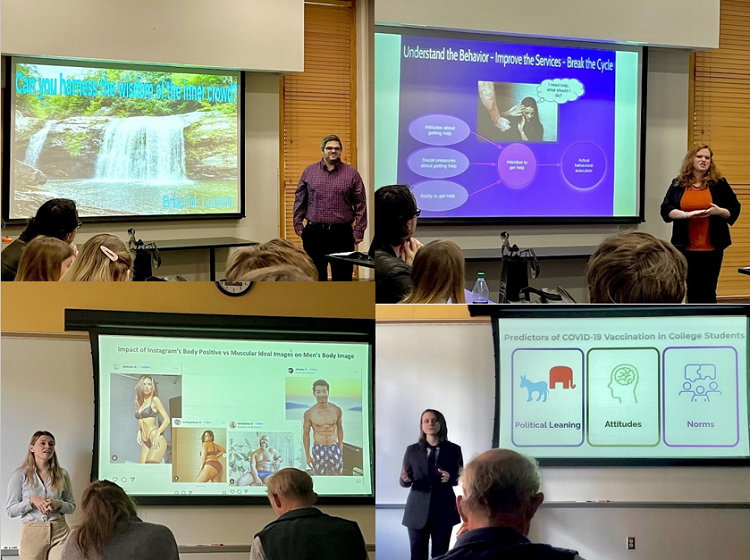 Top Left: Brian London (Experimental)
Top Right: Elizabeth Pearce (Experimental)
Bottom Left: Skyler Prowten (Experimental)
Bottom Right: Kelly Davis (Clinical)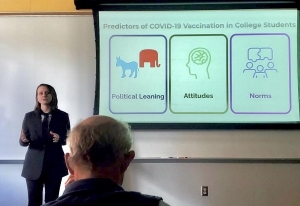 Tags: