Each year, the Department of Psychology selects one Outstanding Senior and one Distinguished Senior from among 1,100+ majors.
For the 2020-2021 academic year, our Distinguished Senior was Ruby Boisclair, who graduated summa cum laude with a BS in Psychology and Social Sciences concentration and a minor in Sociology. Ruby was an excellent student with an interest in applied psychology—particularly in working with individuals involved in the criminal justice system, an interest that developed through her studies and two internships. Ruby is from Boone and considers it her home. She says she'll remember the faculty at Appalachian and their effort to make learning accessible and keep students engaged through the pandemic. Ruby made this easy for us — she was always engaged, committed to learning, and did thoughtful and excellent work. She says the biggest takeaway from her undergraduate experience is that there is so much more to learn.
Our Outstanding Senior for the 2020-2021 academic year was Toria Davenport. Toria graduated summa cum laude in December 2020 with a BS in Psychology and Human Services concentration and a minor in Statistics while completing a thesis and earning honors from the Department and Honors College. Her thesis addressed ADHD traits, emotion dysregulation, and romantic relationship satisfaction among college students. Toria came to us from Winston-Salem, NC, and says her time at Appalachian was full of incredible opportunities and academics. She will particularly remember doing her thesis research with Will Canu who was an important mentor and advisor for research, for planning her continuing education, and for making decisions that allowed Toria to fully explore her interests.
We congratulate both of our students for their accomplishments, and wish them luck in their present and future endeavors!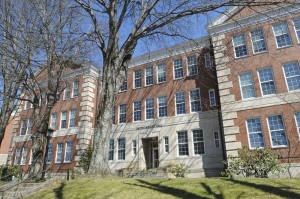 Tags: