Arina Cotuna (2nd year Clinical Master's student) competed and won second place at ASU's 3 Minute Research Competition (3MT).
Arina presented her work entitled: "Using Wikiversity to promote the science of suicide prevention: Helping Give Away Psychological Science (HGAPS)" won second overall! The honor includes a $500.00 research/travel stipend and Arina will present her research during Graduate Education Day held at the NC General Assembly in May of 2019. Congratulations to Arina on this outstanding achievement!
Reflecting on the experience, Arina said, "I have really enjoyed participating again in the 3MT competition because it allowed me to further practice my presentation skills, educate others about my research interests, and also participate in a university-led event that focuses on the students' passion for research. I thank Dr. Michael for supporting me in this process and giving me the confidence to teach others about how important it is to provide open access resources for those who are in a crisis."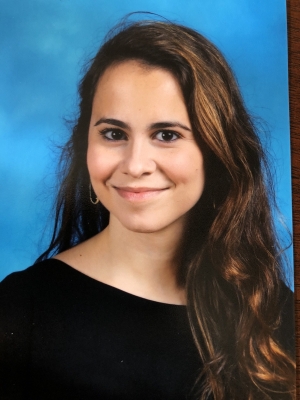 Tags: