Each month, the Appalachian State University College of Arts and Sciences (CAS) randomly selects one staff member to be featured in a staff spotlight on our website and social media accounts and to receive a small gift in recognition of their service to the College. This month, our very own Michelle Holcombe was in the spotlight!
Michelle Holcombe joined the Appalachian State University Department of Psychology as the Administrative Support Specialist in March 2020.
"I assist the department in daily processes such as budget, purchasing, contracts, travel, student timesheets and any other needs as they arise," explained Holcombe.
When asked about her favorite parts of her job, Holcombe said she enjoys working with students and watching them grow at App State. "I grew up in the High Country and the beautiful scenery is one of my favorite parts of living here," she added.
In her free time, Holcombe enjoys spending time with her son, gardening, and baking.
We thank Michelle for keeping the department running smoothly and doing such a great job at it!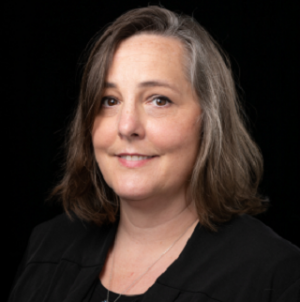 Tags: