Education
Master in Social Work from University of Kansas, May 1998
Bachelor of Arts in Business from Lenoir-Rhyne College, May 1991
Associate of Arts in Business from Western Piedmont Community College, May 1989
Hello, my name is Lynn Mosteller, Director of Undergraduate Advising for the Department of Psychology at Appalachian State University. The Psychology Department is unique in that it provides an academic advising center for declared majors as well assisting students who are considering psychology as a major. Please visit the Advising website for information about the major. The Advising Center is located on the third floor of Smith-Wright Hall in room 314. Declared undergraduate majors staff the center and are available to answer a variety of questions for students in and out of the major.
I also teach PSY 2200, Careers in Psychology. The course focuses on the different areas of psychology as well as helping students explore options past the undergraduate degree. This course is required of majors but is also available to students outside of the major.
In my own personal academic career, I am a graduate of East Burke High School from Icard, NC (approx. one hour from Appalachian). I earned an Associates degree from Western Piedmont Community College in Morganton, NC and then transferred to Lenior-Rhyne College in Hickory, NC to complete my undergraduate degree.
My own professional career began at the point when I gained a job as a Social Worker in the foster care system (completely unrelated to the degree I had just earned). After three to four years of full-time work, my husband and I decided to pursue our Masters degrees and we both ended up at the University of Kansas in Lawrence, KS. This is an incredible town that I highly recommend you visit if you are in the northeastern part of Kansas.
While earning my Masters in Social Work, I obtained a graduate student job with the College of Arts and Sciences advising undergraduate students and was hooked from that point on. So my career path took a turn, one that I had not planned and certainly never anticipated.
Once I completed my Masters I had decided that academic advising and working with students in their own academic journey was the career for me. I was able to gain full-time employment with the main advising center on campus and completely enjoyed the job. What was anticipated to be a three to four year stay in KS became a wonderful nine years. We decided to return home to North Carolina and I was fortunate to be hired by the Psychology Department here at Appalachian State University to provide and coordinate academic advising for students in the major.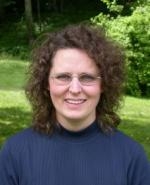 Title:

Undergraduate Advising Director, Senior Lecturer
Department:

Department of Psychology

Email address: Email me

Phone: (828) 262-8958