Research Interests
Family Systems variables as determinants in health, mental health
Psychology and Literature
Rural health and mental health
Family Systems Theory, Family Therapy
Psychology and Religion
Education
Postdoctoral Training: Georgetown Family Center, Washington, DC
Ph.D. University of Georgia, 1972
B.A. Mississippi State University, 1962
Representative Publications
Hargrove, D. S., (2009) Bringing the person to literature: what happens in the brain when we read: a review of "Literature and the Brain" by Norman Holland. Contemporary Psychology: APA Review of Books. Vol 54, Release 45, Article 2.
Hargrove, David S., (2009). Psychotherapy based on Bowen Family Systems Theory. In J. H. Bray & M. Stanton (Eds). The Wiley-Blackwell Handbook of Family Psychology. Malden MA: Wiley Blackwell. pp. 286-299.
Hargrove, D. S., (2007) Keeping a rural psychology presence alive. Clinical Psychology.
Hargrove, D.S., McDaniel, S.H., Malone, E., & Christiansen, M. D., (2006) Family problems. In P. Grayson & P. Meilman (Eds) College mental health. New York: Taylor & Francis. pp. 113-134.
Sharp, W. G., & Hargrove, D. S. (2004). Emotional expression and modality: an analysis of affective arousal and linguistic output in a computer vs. paper paradigm. Computers in Human Behavior. 20. 461-475.
Richie, S. D., & Hargrove, D. S., (2004). An analysis of the effectiveness of telephone intervention in reducing absences and improving grades of college freshmen. Journal of College Student Retention: Research, Theory & Practice. 395-412
McDaniel, S. H., Belar, C. D., Schroeder, C., Hargrove, D.S., & Freeman, E. L., (2002). A training curriculum for professional psychologists in primary care. Professional Psychology: Research and Practice.
Hargrove, D.S. (2000) Commentary: Narrative and clinical reality: A Teacher's New Journey. Family, Systems & Health. 18, 467-468.
Keller, P.A., Murray, J.D., & Hargrove, D. S. (1999). A rural mental health research agenda: Defining context and setting priorities. Journal of Rural Health 15, 3. 316-325.
Teaching and Research Awards
2005 Harold M. Hildreth Award for Lifetime Contribution to Psychology in the Public Interest
2004 Family Psychologist of the Year
1974 Victor A. Howery Award for Outstanding Contribution to Rural Mental Health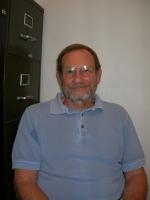 Title:

Visiting Distinguished Professor
Department:

Department of Psychology

Email address: Email me